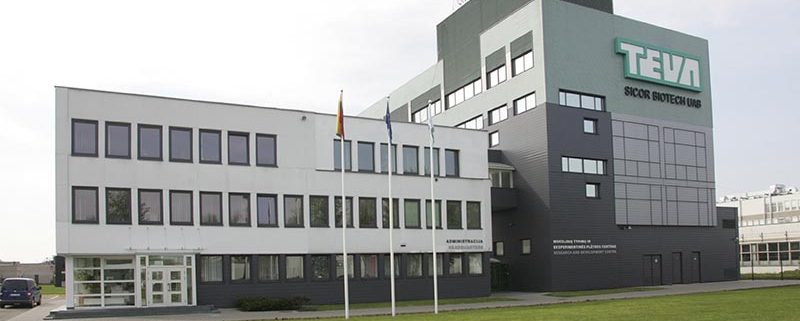 This article was originally published
here
PBR Staff Writer Published 05 February 2018
Teva Pharmaceutical Industries' marketing authorization application (MAA) for fremanezumab has been accepted by the European Medicines Agency (EMA) for the prevention of episodic and chronic migraine in adults.
Fremanezumab is an anti-calcitonin gene-related peptide (CGRP) antibody, which is intended to be given as a quarterly or monthly injection.
The CGRP ligand is known to be a well-validated target for the treatment of migraine.
The application seeking the approval of the migraine drug includes findings from the phase 3 HALO program held in over 2,000 patients with episodic migraine (EM) and chronic migraine (CM).
Fremanezumab, which was injected subcutaneously, achieved statistically significant results for all trial endpoints in both quarterly and monthly dosing regimens.
The HALO program comprised of the phase 3 HALO EM and CM studies in which Teva's migraine drug had met all the 25 primary and secondary endpoints in the late-stage clinical trial program.
The most common adverse events recorded in the HALO program were injection site induration, erythema and pruritis.
Teva vice president and clinical trial execution, data sciences and biometrics & clinical pharmacology head Ernesto Aycardi said: "With limited availability of preventive therapy options that target the underlying biological mechanisms of migraine, the MAA acceptance represents a major step toward advancing the treatment paradigm for the migraine community."
Teva's filing of fremanezumab's MAA in Europe follows the acceptance of the drug's Biologics License Application (BLA) in the US in October 2017.
Aycardi added: "These two significant regulatory milestones in the migraine indication, combined with our clinical development programs for fremanezumab in cluster headache and post-traumatic headache, highlight Teva's commitment to patients worldwide with these debilitating conditions."
---
Image: Israel-based Teva has filed MAA for fremanezumab with EMA for migraine. Photo: courtesy of Teva Pharmaceutical Industries Ltd.
https://www.captis.com/wp-content/uploads/2018/02/Teva-SicorBio.jpg
503
800
CAPTIS
https://www.captis.com/wp-content/uploads/2016/11/logo_transp_top_final.png
CAPTIS
2018-02-04 15:00:00
2018-02-06 10:49:46
EMA to review Teva's MAA for migraine prevention drug fremanezumab