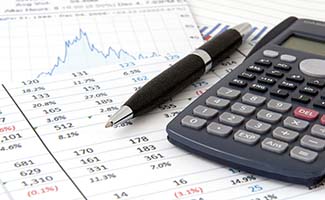 This article was originally published
here
Shutterstock photo
Ariosa Diagnostics, which provides genetic tests that determine fetal conditions and characteristics for expectant mothers, officially withdrew its plans for an initial public offering on Thursday. In December, the company announced its acquisition by Roche for an undisclosed sum. It originally filed terms to raise $60 million in April 2014 at a proposed valuation of $323 million, postponed the IPO, possibly due to patent litigation between it and Illumina ( ILMN ).
Using a standard maternal blood sample, Ariosa's molecular diagnostics provide information on fetal sex and the risk of certain chromosomal conditions like Down syndrome 10 weeks into pregnancy. Non-invasive prenatal tests are safer and more accurate than standard tests, and Ariosa claims its tests are also more affordable and easier to interpret than others. Its main customer, LabCorp ( LH ), represented the majority of its revenue. Prior to the Roche acquisition, primary shareholders included Venrock, Domain Associates, Meritech Capital Partners, Fidelity and Chairman John Stuelpnagel.
The San Jose, CA-based company was founded in 2008 and booked $63.2 million in sales for the 12 months ended March 31, 2014. It had intended to list on the NASDAQ under the symbol AROS. J.P. Morgan and Citi were set to be the joint bookrunners on the deal.
The article Down syndrome detection company Ariosa Diagnostics officially withdraws IPO; acquired by Roche originally appeared on IPO investment manager Renaissance Capital's web site renaissancecapital.com.
Investment Disclosure: The information and opinions expressed herein were prepared by Renaissance Capital's research analysts and do not constitute an offer to buy or sell any security. Renaissance Capital, the Renaissance IPO ETF (symbol: IPO) or the Global IPO Fund (symbol: IPOSX) , may have investments in securities of companies mentioned.
The views and opinions expressed herein are the views and opinions of the author and do not necessarily reflect those of Nasdaq, Inc.
---
https://www.captis.com/wp-content/uploads/2015/01/www.nasdaq.comfinance65-5b85169f4befa099ba9c5d04563b7d4f5ea45e33.jpg
200
325
CAPTIS
https://www.captis.com/wp-content/uploads/2016/11/logo_transp_top_final.png
CAPTIS
2015-01-13 15:00:00
2017-03-22 16:45:19
Down Syndrome Detection Company Ariosa Diagnostics, Inc. Officially Withdraws IPO; Acquired by Roche