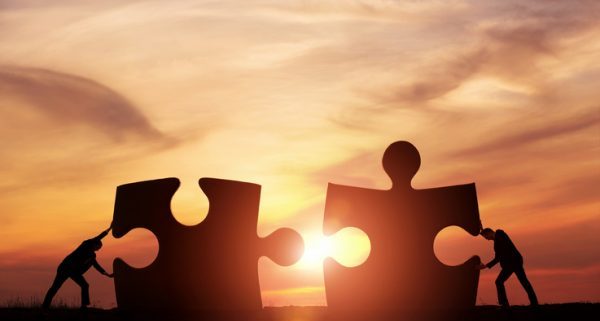 This article was originally published
here
Voxiva and Sense Health have merged to form Wellpass, a patient engagement business designed to help providers and payers send timely messages and alerts to their patient population, according to a news release. The digital health startup is led by Voxiva Cofounder Paul Meyer. The new business is the latest in a series of mergers and acquisitions that reflect the steady drumbeat of consolidation in digital health.
Wellpass includes mobile health and wellness programs Voxiva developed with a patient engagement platform developed by Sense Health. Some of those include Voxiva's best-known programs Text4Baby for infant care and Text2Quit for smoking cessation.Those programs have resonated with the Medicaid patient population that provider and payer customers serve, with a 44 percent increase in dental visits and 40 percent boost in appointment attendance.
The company's combined resources give it a client base of more than 30 healthcare providers, more than 70 state Medicaid health plans, and 10 state government agencies, the release said. Although Voxivia has been around since 2001, Sense Health launched in 2012 and took part in the New York Digital Health Accelerator's 2014 cohort.
Text messaging is viewed as a more effective way to reach Medicaid patients because research indicates they are more likely to have access to email through a mobile phone rather than a computer.
Meyer said in the release that Wellpass is intended to surmount the challenges of deploying fragmented engagement and population health solutions by enlisting Sense Health's platform for Voxiva's messaging programs.
Several digital health groups have harnessed text messaging to boost patient engagement, such as HealthCrowd and Babyscripts, a company that seeks to prevent pregnancy complications. Digital health initiative coactionHealth, created by Centerstone Research Institute (CRI), Ginger.io and Verizon, seeks to improve patient quality of life and hospital utilization through a combination of case management, wellness coaching and smartphones.
The Wellpass deal underscores the consolidation trend in digital health, which saw a flurry of deals last month. This year Castlight Health acquired Jiff Health — a deal that closed today. By Rock Health's reckoning, there were at least 112 digital health acquisitions in 2016, a figure that could well be outstripped in 2017.
Photo: Getty Images
https://www.captis.com/wp-content/uploads/2017/04/medcitynews.comGettyImages-536659322-600-937f0b3f07619e4bfb8ef8c554060604f0ba57e4.jpg
386
600
CAPTIS
https://www.captis.com/wp-content/uploads/2016/11/logo_transp_top_final.png
CAPTIS
2017-04-03 05:07:36
2017-04-06 12:20:11
Digital health companies merge to launch patient engagement business serving Medicaid patients