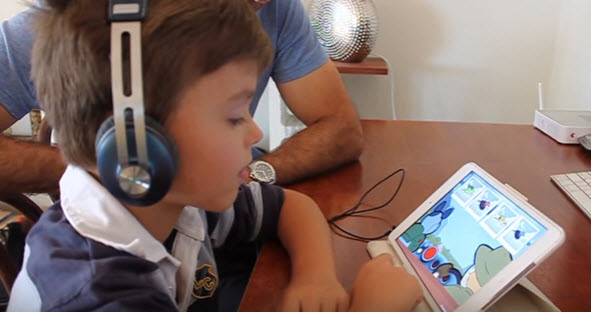 Sound Scouts, an Australian-based business that developed a DIY hearing test app that parents can download and run for their children, emerged as the winner of the SXSW Accelerator pitch competition in the digital health and wearables track, according to an emailed announcement from the organizers. The test is cleverly disguised as a game designed to create a more interactive experience for kids but alert parents to any hearing problems that warrant attention from healthcare professionals.
It wasn't immediately clear what Sound Scouts' plans for the U.S. market are, but Founder Carolyn Mee said during her initial presentation that she wants to make the product available to adults and children around the world.
Although there was only one dedicated health track, the technology behind a few of the other startup winners have direct or indirect applications for healthcare as well.
Enterprise and Smart Data
Deep 6 AI developed technology to make it easier to match patients with appropriate clinical trials through natural language processing and artificial intelligence. The clinical trial recruitment process is one of the most time consuming and costly aspects of drug development and Deep 6 AI is one of several companies to take up the gauntlet of creating a more streamlined process. Wout Brusselaers is the founder and CEO.
Security and Privacy
UnifyID uses data collected by sensors from an individual's mobile devices such as GPS, accelerometer, gyroscope, magnetometer, barometer, ambient light, and WiFi and Bluetooth signal telemetries to figure out what makes the owner unique, according to the San Francisco company's website. The data is kept on the local device, is encrypted and anonymized. UnifyID's approach can also be applied to desktop and laptop computers. Given the cybersecurity concerns in healthcare over the theft of personal health data it seems like UnifyID's approach could have useful applications in this sector.
Innovative World
Thimble.io in Buffalo, New York wants customers to discover their inner engineer, their inner maker. A monthly subscription gives users an electronics kit each month that teaches them how to code, hack and construct electronic devices. By playing the long game, stimulating young and older minds to use these kits as stepping stones towards realizing their creative interests, they could help create a new generation of software developers and biomedical engineers wherever they might be.
Augmented and Virtual Reality
Lampix shuns the goggles and other head gear that tends to be associated with augmented and virtual reality. Instead, it takes a more subtle approach. The company's product lets users adopt flat surfaces like a table to project a computer screen and interact with the screen projection as if it's a touchscreen. As for healthcare applications, Lampix's platform could be used as another approach to gaming technology for cognitive assessment to expanding health literacy delivery tools.
https://www.captis.com/wp-content/uploads/2017/03/medcitynews.comSoundScout-video-screengr-da2ac1c0468fce4391d02dcc81d09fc933aed117.jpg
312
591
CAPTIS
https://www.captis.com/wp-content/uploads/2016/11/logo_transp_top_final.png
CAPTIS
2017-03-13 03:30:28
2017-03-22 15:00:17
5 startups from the SXSW Accelerator that you should meet