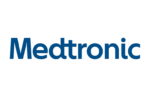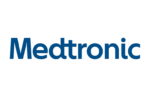 Medtronic (NYSE:MDT) is collaborating with researchers at the Children's National Health System to develop a miniature pacemaker intended for use with infants.
The prototype version of the device was presented at the American Heart Association's 2018 Scientific Sessions by Dr. Rohan Kumthekar of the Sheikh Zayed Institute for Pediatric Surgical Innovation, part of the Children's National Health System.
The newly developed miniature pacer is designed to be implanted through a 1 cm incision just below the ribcage, eliminating the need for open-chest surgery, according to a CNHS report.
The device is implanted with the help of a two-channel, self-anchoring access port which allows operators to insert a camera to directly visualize the procedure. A narrow sheath can then be inserted through the second channel to access the pericardial sac where the leadlet can be affixed to the surface of the heart.
The median time from incision to implantation in the thoracoscopic surgery study was 21 minutes, with the procedure taking less than an hour on average, much shorter than the average open-chest surgery which can take multiple hours.
Researchers think that the miniature pacers and approach may also aid in treating adult patients with limited vascular access.
"As cardiologists and pediatric surgeons, our goal is to put a child's health and comfort first. Advancements in surgical fields are tending toward procedures that are less and less invasive. There are many laparoscopic surgeries in adults and children that used to be open surgeries, such as appendix and gall bladder removals. However, placing pacemaker leads on infants' hearts has always been an open surgery. We are trying to bring those surgical advances into our field of pediatric cardiology to benefit our patients. The advantage is that the entire surgery is contained within a tiny 1-cm incision, which is what we find groundbreaking. Placing a pacemaker in a small child is different than operating on an adult, due to their small chest cavity and narrow blood vessels. By eliminating the need to cut through the sternum or the ribs and fully open the chest to implant a pacemaker, the current model, we can cut down on surgical time and help alleviate pain," Kumthekar said in a prepared statement.
The miniature pacer has passed a proof-of-concept simulation and the experimental model is ready for the second phase of testing, which will aim to explore how the devices hold up over time.
"The concept of inserting a pacemaker with a 1-cm incision in less than an hour demonstrates the power of working with multidisciplinary research teams to quickly solve complex clinical challenges," guiding study author Dr. Charles Berul of CNHS said in a press release.
Today, Medtronic said that it received CE Mark in the European union for its Valiant Navion thoracic stent graft system intended for use in minimally invasive procedures to repair lesions in the descending aorta.
The post Medtronic backs infant-sized miniature pacer appeared first on MassDevice.
https://www.captis.com/wp-content/uploads/2018/11/medtronic-large-updated-150x97-3.png
97
150
CAPTIS
https://www.captis.com/wp-content/uploads/2016/11/logo_transp_top_final.png
CAPTIS
2018-11-13 10:54:48
2018-11-13 12:02:36
Medtronic backs infant-sized miniature pacer