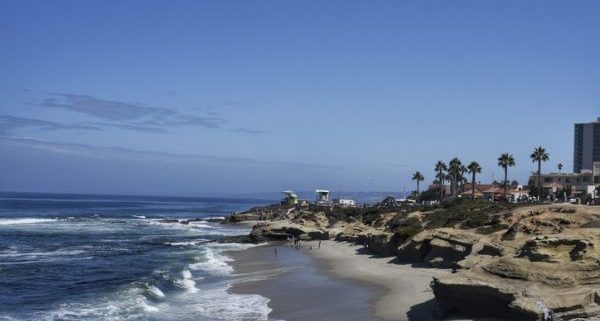 Bill Maris, a cofounder and ex-CEO of Google Ventures (now called GV), is reportedly about to close on a new $100 million healthcare fund.
A Bloomberg article said that Maris had resurrected his VC aspirations after gaining support for his desire to be the sole investor and to operate out of San Diego.
Before anyone begins readying their investor pitch, it's important to note that similar news was leaked last year.
Word of the mythical fund first surfaced in September 2016 in an article on CNBC. Citing anonymous sources, it said Maris had "preliminary plans to raise between $350 million and $500 million, though no amount has been set."
Come December, the tech-focused news site Recode ran an updated story indicating Maris was about to close on a $230 million VC fund that would focus on healthcare investments. According to its sources, the project was well underway and even had a name.
Maris declined to comment about the effort, but sources said he has already tapped an initial small group of limited partners for the venture fund, which is called Section 32.
Three days later, Maris told Recode Executive Editor Kara Swisher via email that the project was off.
"Your article this week was accurate, in that I was talking to investors about raising my own fund, the capital was available and [I] was about to file the papers this week, but staring down the barrel of doing again exactly what I just did was not inspiring me, and I pulled the plug. Life is too short to not be true to yourself. I'm still taking time off and exploring some other ideas that may be more fun and impactful."
In a December 12 interview, he reiterated his desire to do something fundamentally different. Maris also expressed a concern that venture capital was overfunded, lowering the bar for startups and raising the costs for all.
Which brings us to Tuesday, when Bloomberg broke the news that a $100 million fund was about to close.
What should we make of all that?
It's not safe to assume the $100 million fund will go ahead. But there are some nuggets of consistency throughout all the leaks. For starters, the name of the venture project seems to be 'Section 32,' a nod to Star Trek.
Maris also appears to be married to the idea of living and working in San Diego.
Tuesday's Bloomberg article stated that Maris had "resurrected Section 32 when he found investors who supported him running it from San Diego and without other investing partners."
Recode's Swisher had also noted that Maris has "definitely had his share of issues with Silicon Valley's insular culture, so much so he moved to San Diego to live and commuted from there to Google Ventures."
The story definitely doesn't end here.
Photo: John Morris / EyeEm, Getty Images
https://www.captis.com/wp-content/uploads/2017/03/medcitynews.comGettyImages-641056899-600-8ebb43859f64924527b2e31ed6c89bf5674fbf69.jpg
400
600
CAPTIS
https://www.captis.com/wp-content/uploads/2016/11/logo_transp_top_final.png
CAPTIS
2017-03-15 10:32:28
2017-03-22 14:59:57
Ex-Google Ventures CEO said to be closing $100M San Diego-based healthcare fund