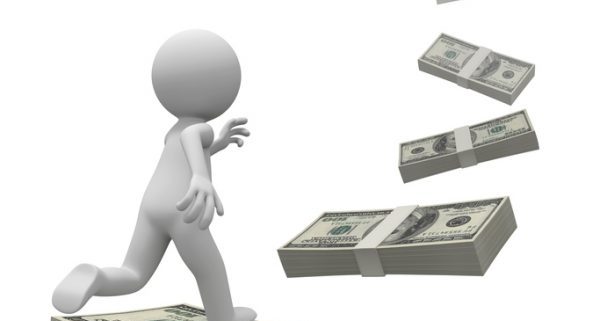 Once considered a potential takeover target, Aurinia Pharmaceuticals put cashflow issues behind it on Tuesday, announcing a secondary public offering of 22,300,000 common shares at $6.75 apiece.
Combined, Aurinia expects to collect $150.5 million in gross proceeds to power its upcoming Phase 3 trial in lupus nephritis.
CEO Richard Glickman said the company has traditionally spent a lot of time educating investors and industry about the company, it's drug voclosporin and the nuances of systemic lupus erythematosus (lupus).
"Originally that was done because we were a little concerned about being able to raise adequate capital," Glickman said in a phone interview. "We wanted to make sure people were up to speed,"
With its timely secondary offering, those dependency issues are gone. But the move was not without controversy.
As Maxx Chatsko at the Motley Fool noted: "There are only 53.45 million shares outstanding today, and the company ended 2016 with less than $40 million in cash. In other words, the number of shares will be diluted by 41.7%, and the company will more than quadruple its cash."
Aurinia's stock hit an all-time high of $10.50 per share on March 13, the eve of the public offering announcement. By offering its shares at $6.75 the next day, investors received a 36 percent discount. It follows a blockbuster two weeks of trading on the back of positive 48-week data from its Phase 2b trial.
The situation highlights the challenge small and mid-cap biopharma companies face as their stocks swing high and low. Giving context to the pricing of the shares, Glickman said the company had been working to find a number that would make sense when the stock price stabilized.
"All you have to do is say, let's look back two weeks at where we were and where the price was. What ends up happening is, you put out good news, you get a bump on the price. The price moves up a bit. And then you start meeting investors. And the stock doesn't stop, it just keeps going up and up. Normally when you're doing an offering, your stock usually declines, it doesn't run up. We ended up with a very unusual problem that people don't often see, which is, our stock was increasing 10-20 percent a day every single day. Day after day. If you're an investor and you're looking at the situation, how do you price it? How do you know what a fair value is for that stock?"
Other investors, including Matthew Michniewicz, commended the team's move.
Long term, this is a great move by management IMO [in my opinion]. You want to see a company do capital raises at all time highs, not lows. This will also likely raise enough capital to see voclosporin through most of/if not all of its phase 3 trial.I personally like the idea of bringing the drug to market independently rather than a partnership which would seek to strip Aurinia of the majority of future revenues should voclosporin be approved. Those partnership deals are great short term, but long term give up a lot of value.
The company is projecting peak global market sales of about $1.4 billion, based on the lupus nephritis patient population.
"We've left ourselves a bit of room on that, we don't think that's an aggressive number," Glickman said, noting that the drug has shown efficacy against the wider disease.
If everything goes to plan, patients could see the drug reach the market as early as 2020. An approval is not guaranteed, but Aurinia can weather a lot with solid financials.
"As a company, we wanted to derisk ourselves. And now really it's up to the biology," he said. "When we finish the program we'll see at that point in time whether we'll commercialize ourselves or whether or not it's time that someone may look at an acquisition."
Leerink Partners and Cantor Fitzgerald & Co. are serving as joint book-running managers for the offering.
Photo: abluecup, Getty Images
https://www.captis.com/wp-content/uploads/2017/03/medcitynews.comGettyImages-475026225-600-98fd93cefed83d4ec2faa46e730c263ad50ec134.jpg
450
600
CAPTIS
https://www.captis.com/wp-content/uploads/2016/11/logo_transp_top_final.png
CAPTIS
2017-03-14 17:24:37
2017-03-22 15:00:06
Aurinia rocks the boat with $150M public offering