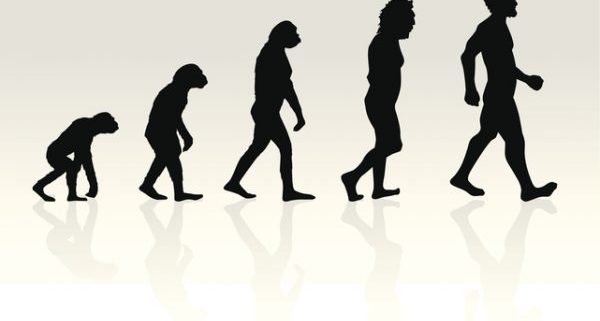 For the first time at SXSW, a series of panel discussions in the health track zoomed in on cancer — Connect to End Cancer. The themes that dominated tended to be the role of technology such as telemedicine and data from connected devices, the role of 5G technology and technology's shortcomings. But concerns over what Trump's FDA nominee will do with the FDA cast a long shadow over parts of the discussion.
Here were some of the more interesting conversation points across a couple of the panel discussions I attended.
Telemedicine, telehealth and the impact of 5G
Most people don't think of cancer treatment and telemedicine intersecting but as Rebecca Kaul, Houston-based MD Anderson Chief Innovation Officer noted, cancer center patients tend to have a varied geographical base. "We think telemedicine is highly important — two-thirds of our patients come from outside of Texas."
John Donovan, AT&T Chief Strategy Officer and group president for AT&T Technology and Operations, noted that 5G had the potential to improve the quality of virtual interactions between patients and physicians.
5G will improve the quality of technology execution from telemedicine from near real time to real time, he noted. Donovan pointed out that healthcare is one of several industries hindered by slow technology. This advancement could help not only healthcare but other industries as well such as fintech.
Coping with technology shortcomings
Another interesting part was when the discussion tackled some of the shortcomings of technology, particularly when our expectations can't be matched by the reality on the ground. Greg Simon, director of the Biden Cancer Initiative at the Biden Foundation, defended platforms like IBM Watson by noting that even the Hubble space telescope when initially launched had blurry vision. It took a team of scientists to correct that. The computer platform is not a panacea because one of the challenges of new technology is that it takes time before it rises to its potential.
"It's not that surprising that Watson isn't perfect," Simon noted. "It is still a student. It reads everything but it doesn't know everything."
Aman Bhandari, Merck executive director of data, sciences and partnerships, observed that there is dissonance between what we have the ability to do and what is actually happening in the healthcare delivery system.
"So much great innovation is happening, yet our current health delivery system isn't working to make those innovations available to everyone," Bhandari said.
Even immunotherapy, which is a hot area of investment for venture capital and is regarded as a promising new technology, has its own set of shortcomings. The problem with immunotherapy is that it can attack healthy tissue as well as unhealthy tissue.
Big data and interoperability often rise to the surface as obstacles in healthcare and these sessions were no exception. In a lightning round for a panel moderated by Halle Tecco, who founded Rock Health and now teaches a class at Columbia Business School, she asked panelists what's the biggest challenge they currently face. Bhandari noted data liquidity and Tecco's husband Jeff Hammerbacher, the cofounder of Cloudera, called attention to the "Tower of Babel" around data.
Every regulation at the FDA has been written in blood
With speculation that President Donald Trump's nomination to head up the U.S. Food and Drug Administration will champion deregulation, several of the panelists in one session feared what the consequences might be. Simon and Bhandari touched on the evolution of the FDA.
"Every regulation at the FDA has been written in blood," said Simon solemnly. "You will not hear from the cancer community that the FDA is slow and burdensome."
Bhandari added, "Every major regulation has happened because of a public health concern."
Simon expressed the hope that the administration would steer clear of cancer initiatives that have already been launched.
Another panelist expressed the hope that providing better education support to patients about particular clinical trials would help with poor recruitment efforts.
Simon was also frustrated by the way data from clinical trials is not released until one year after the clinical study was finished and hoped that would change.
Advice for startups
Tecco also asked her panel to offer some advice for startups. At some point in the conversation, Bhandari expressed some frustration with startups that make AI and machine learning claims without providing a more nuanced approach to how they are using these tools or even noting the slight differences between the two. Machine learning is one aspect of AI, which is a much broader term.
Simon advised entrepreneurs to "immerse yourself in patients" and focus on their interests and priorities rather than investors, adding:
"Don't think about investors or the markets — if you immerse yourself in patients, you will figure something out."
Photo: xrisca30, Getty Images,
https://www.captis.com/wp-content/uploads/2017/03/medcitynews.comevolution-600x510-22b1456ecb9abadb1bc3b41db0d9d54f62df9af5.jpg
510
600
CAPTIS
https://www.captis.com/wp-content/uploads/2016/11/logo_transp_top_final.png
CAPTIS
2017-03-14 01:27:30
2017-03-22 15:00:12
At the intersection of cancer treatment and technology, it's more evolution than revolution