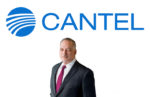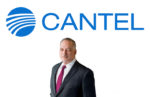 Cantel Medical taps ex-Cardinal Health vet for CEO
Cantel Medical (NYSE:CMD) said today that it named former Cardinal Health (NYSE:CAH) COO George Fotiades to be its new president & CEO, replacing Jorgen Hansen effective immediately. Fotiades will retain his seat on Cantel's board, the Little Falls, N.J.-based company said.
"On behalf of the board, I am very pleased to appoint George as Cantel's new president & CEO. His experience leading companies through significant growth, creating organizational capabilities on a global scale and integrating acquired businesses make him the ideal candidate to lead Cantel at this juncture. George has been a key contributor to the board for over a decade and will make a seamless transition to this role. The board and I look forward to working with George in his new capacity to support the next phase of Cantel's development," chairman Charles Diker said in prepared remarks. "We thank Jorgen for his many contributions to Cantel. During Jorgen's tenure, Cantel made significant progress expanding internationally and completed a number of key strategic acquisitions that have bolstered our market position and driven growth. Jorgen is a talented executive of the highest integrity and we wish him all the best in the next phase of his career."
"It has been a privilege to lead the team at Cantel. During my tenure, we executed on our ambitious strategy, strengthening Cantel's business and global reach. By doing so, we have taken the company's mission of saving lives through infection prevention to the next level. I am proud of what we have accomplished together," Hansen aded.
"Cantel has an excellent market position and many opportunities ahead for both organic growth and continued acquisition activity," Fotiades said. "I look forward to working with the board and the executive leadership team in my new role to improve our operating model and performance, drive organic growth, attract and cultivate top leadership talent and identify attractive acquisition candidates and expansion opportunities."
Cantel took a hit last week when it missed the consensus forecast with its fiscal second-quarter results. Read More
Activ Surgical's first CEO is ex-Olympus medical systems prez Usen
Activ Surgical said it named Todd Usen, the former president of Olympus Medical Systems, to be its first CEO. Activ is developing the Smart Tissue Autonomous Robot for imaging and diagnostics during robot-assisted surgeries.
"I'm incredibly thrilled to have Todd join and lead the Activ Surgical team. Todd's outstanding experience and leadership in the endoscopic space provides a natural synergy to Activ's disruptive vision of delivering enhanced surgical vision and intelligence," co-fopunder and chief scientific officer Dr. Peter Kim said in prepared remarks.
"It's a tremendous privilege to be selected to lead Activ Surgical as its first CEO," Usen added. "I look forward to working with our board, advisors and Activ Surgical team to realize the full potential of our unique and proprietary technology."
Usen is also an eight-year veteran of Smith & Nephew (NYSE:SNN), where he held roles including U.S. orthopedics president, and Boston Scientific (NYSE:BSX). Read More
Globus Medical president Williams bows out
Globus Medical (NYSE:GMED) said president Anthony Williams gave notice Feb 28 of his plans to "pursue opportunities outside of the company," with his last day slated to be May 31 "to ensure a seamless transition." CEO Dave Demski is due to take over the Audubon, Pa.-based company's presidential duties after that. Read More
BioDirection puts Joshi in the corner office
Concussion and traumatic brain injury device maker BioDirection said it named Sharad Joshi as president & CEO.
Read More
CathWorks names Feher as CFO
CathWorks named Edwards Lifesciences (NYSE:EW) vet Mike Feher as CFO and finance VP. Last month Cathworks closed a $30 million Series C round for its FFRangio fractional flow reserve device. Read More
The post Cantel Medical taps ex-Cardinal Health COO Fotiades for CEO | Personnel Moves, March 5, 2019 appeared first on MassDevice.
https://www.captis.com/wp-content/uploads/2019/03/cantel-fotiades-150x97.jpg
97
150
CAPTIS
https://www.captis.com/wp-content/uploads/2016/11/logo_transp_top_final.png
CAPTIS
2019-03-05 09:16:20
2019-03-05 10:31:09
Cantel Medical taps ex-Cardinal Health COO Fotiades for CEO | Personnel Moves, March 5, 2019