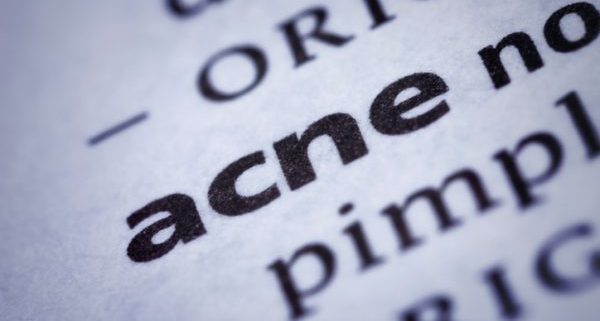 Two drugs, four trials, three companies.
Data from two investigational acne therapies were released Monday, dispatching biopharma shares in opposing directions.
Allergan and Parateks's sarecycline met both primary endpoints in its two pivotal Phase 3 trials, setting the stage for a new drug application (NDA) filing in the second half of the year.
Paratek, which holds all non-U.S. commercialization rights, saw its shares climb 11 percent in premarket trading. With a market cap of close to $80 billion, Allergan nudged up just under two percent on the promise of its U.S. rights.
The sun was not shining on Foamix in the same way. It's investigational minocycline foam FMX101 looked iffy, demonstrating statistically significant benefits in one trial, while falling short of its endpoints in a second. Investors weren't impressed, beating the company's shares down 47 percent in premarket trading.
In a statement, Foamix CEO Dov Tamarkin, said a full analysis was underway.
"Whereas Trial 05 showed significance in both primary endpoints, Trial 04 did not meet significance for the IGA score endpoint. Our team has not yet received the full data set and we intend to provide an update on the program as soon as we complete our analysis.
Just last week, Foamix was looking pretty to many analysts who were encouraged by its solid Phase 2 results. If today's news had been positive, the company could have moved forward to an NDA filing in the first half of 2018. A subsequent approval would have marked the Israeli company's first foray into the market.
Instead, it's back to the drawing board. Foamix ended 2016 with cash and investments of $131 million, enough to fund operations into mid-2019, the statement said.
Acne is the most common skin condition in the United States, which makes for a complex risk-reward equation. While it can cause scarring and severe emotional strain, significant side effects may not be worth it for patients with milder, transient forms.
Topical and oral antibiotics are the most commonly used treatments for moderate-to-severe cases. Taken systemically, they can cause headaches, dizziness, fatigue, nausea, photosensitivity and severe itchiness. It is also possible to develop a resistance to the therapies over time.
Topical treatments typically have fewer side effects, which is where Foamix wants to carve out its space. The company has established a wide patent estate covering foam technologies for existing antibiotics. These can be applied to acne, rosacea and other skin conditions. FMX101, a 4 percent minocycline foam, was its most advanced candidate.
Was there a flaw in the study design or was the topical approach not enough to treat moderate-to-severe acne? The American Academy of Dermatology notes that oral drugs may be required when red, swollen acne is present. Based on the stellar Phase 2 results, FMX101 seems to have the potential.
Allergan and Paratek's sarecycline is a tetracycline-derived antibiotic taken orally. While it is related to the mainstay acne antibiotics minocycline and doxycycline, it is considered "narrow spectrum," which should reduce many of the side-effects associated with systemic antibiotic use.
According to the joint statement, the most common adverse events (greater than 2 percent) in the treated arm of the Phase 3 trials were nausea (3.2 percent), nasopharyngitis (2.8 percent), and headache (2.8 percent). Combined, the rate of discontinuation due to adverse events among sarecycline-treated patients in the two studies was 1.4 percent.
Photo: nicoolay, Getty Images
https://www.captis.com/wp-content/uploads/2017/03/medcitynews.comGettyImages-477750722-600-0eda10e8d1538f560b159c979cd3ac68b749d3e8.jpg
400
600
CAPTIS
https://www.captis.com/wp-content/uploads/2016/11/logo_transp_top_final.png
CAPTIS
2017-03-27 10:31:38
2017-03-29 07:25:52
Allergan and Paratek nail pivotal acne trial, while Foamix makes a late-stage stumble