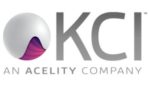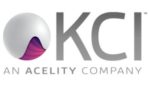 Acelity subsidiary KCI said today that it launched its Abthera open abdomen negative pressure therapy system in Japan.
The San Antonio-based company's Abthera is a temporary abdominal closure system intended to allow surgeons to manage challenging abdominal wall openings where primary closure is not possible and to manage repeat abdominal entries.
KCI said that the system has be validated in clinical studies, showing increased patient survival, improved primary fascial closure rates, shorter intensive care unit stays and improved outcomes.
"When dealing with patients managed with damage control for severe abdominal hemorrhage, abdominal compartment syndrome or severe peritonitis, using Abthera Therapy has been shown to be associated with proven patient outcomes. With the introduction of Abthera Therapy in Japan, clinicians now have a clinically demonstrated solution for a previously unmet, significant need, that manages the open abdomen at critical times, helping to achieve primary fascial closure more quickly," Dr. Demetrios Demetriades of the Keck USC School of Medicine said in a press release.
"Japan is one of the largest healthcare markets in the world, and this launch fills a significant unmet need, allowing us to better support clinicians and their patients in the operating room. We are able to deliver leading-edge technologies like Abthera Therapy by expanding upon our unparalleled expertise in wound care to innovate new solutions for our customers," prez & CEO R. Andrew Eckert said in a prepared statement.
Acelity's KCI said last December that it inked a negative pressure wound therapy remote monitoring deal, using its iOn Progress remote therapy monitoring program, with health insurer Highmark, touting it as the first such agreement of its kind.
The post Acelity's KCI launches Abthera NPWT system in Japan appeared first on MassDevice.
https://www.captis.com/wp-content/uploads/2019/02/acelity-kci-small-150x86.jpg
86
150
CAPTIS
https://www.captis.com/wp-content/uploads/2016/11/logo_transp_top_final.png
CAPTIS
2019-02-21 10:41:08
2019-02-21 12:01:48
Acelity's KCI launches Abthera NPWT system in Japan