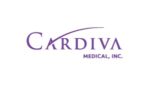 This article was originally published
here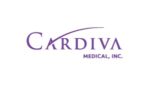 Cardiva Medical today released results from the pivotal study of its Vascade MVP vascular closure device intended for multi-access venous closure following electrophysiology procedures, touting that the trial met its primary and secondary endpoints.
The results from the AMBULATE trial were presented today at the American Heart Association's annual Scientific Sessions by Texas Cardiac Arrhythmia Institute exec medical director Dr. Andrea Natale.
The Vascade system is composed of a thrombogenic bioabsorbable collagen patch and a collapsible mesh disc, the Santa Clara, Calif.-based company said.
The device functions by placing a collapsible mesh disc against the inner vessel wall to stop bleeding followed by a collagen patch and the removal of the mesh disc, the company said. The collagen patch is designed to expand, seal and stop bleeding and is later absorbed by the body.
In the trial, investigators examined data from 204 patients who underwent arrhythmia ablation procedures. Each patient in the trial had three or four mid-bore femoral venous access sites and were randomized to either receive treatment with the Vascade MVP system or using manual compression, which is the current standard of care.
The study met its primary and secondary endpoints of time to ambulation, reductions in total procedure time, reduced time to discharge eligibility, improved patient satisfaction and reduction in the use of opioid pain medications, Cardiva said.
Patients treated with the Vascade MVP system showed a median reduction of 3.9 hours of time to ambulation, or time for patients to get to their feet and walk following vessel closure. The use of the Vascade system was also associated with a 3.7 hour reduction in time from procedure completion to walking, and resulted in a mean reduction in time for patients to be eligible for discharge by 3.4 hours.
Patient satisfaction for those treated with the Vascade was reported as being 63% higher than those treated with the standard of care, and 58% fewer patients treated with Cardiva's device used opioid-class medications following their procedure, the company reports.
"The feedback from our patients and staff was extremely positive with Vascade MVP during the study. Patients with previous procedures noticed a significant improvement in their level of comfort due to the much shorter bed rest time, and the time saved overall enabled us to implement a new more efficient workflow in the hospital. Additionally, there was a substantial decrease in the use of post-procedural pain medications in patients receiving the Vascade device. This type of innovation will be particularly important as demand for these procedures continues to grow," Dr. Natale said in a prepared statement.
"Vascade MVP and the AMBULATE pivotal study represent Cardiva's commitment to innovation that improves the post-procedure experience for patients undergoing cardiac ablation. The impressive results reported today mark a major milestone in that effort. We are grateful to the investigators, their research teams, and their patients for making the AMBULATE study possible," CEO John Russell said in a press release.
In April, Cardiva Medical said that it won expanded indications from the FDA for its Vascade vascular closure system, now cleared for use in 5-7F femoral venous closures in addition to arterial closure.
The post Cardiva touts results from pivotal Vascade MVP vascular closure device trial appeared first on MassDevice.
https://www.captis.com/wp-content/uploads/2018/11/cardiva-small-150x86.jpg
86
150
CAPTIS
https://www.captis.com/wp-content/uploads/2016/11/logo_transp_top_final.png
CAPTIS
2018-11-10 06:45:16
2018-11-10 08:01:30
Cardiva touts results from pivotal Vascade MVP vascular closure device trial