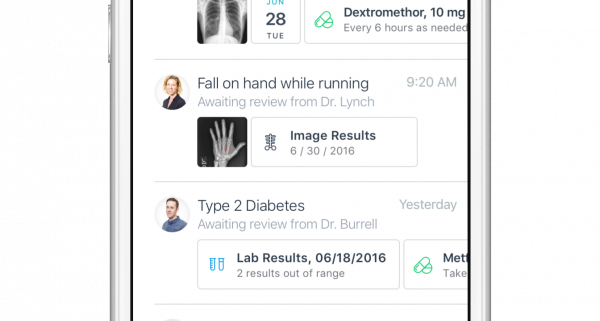 This article was originally published
here
This post has been updated with comments from Carbon Health CEO Eren Bali
The technology entrepreneur who founded Udemy, a marketplace for online courses, is looking to make a big splash in the world of healthcare with the launch of Carbon Health. The San Francisco-based healthcare startup led by Eren Bali raised $6.5 million in its first institutional round led by early stage investor Builders VC, according to a company press release.
Other investors that took part in Carbon Health's inaugural round included Javelin Venture Partners, Two Sigma Ventures, and Bullpen Capital which invests in companies at the post-seed funding stage. Angel investors in the business include Elad Gil — the cofounder of Color Genomics, and Russ Fradin, the CEO and cofounder of Dynamic Signal who served the board of Udemy for four years. Another is Aaron Patzer, who founded Mint.com, invested in HealthTap, and has a care coordination startup of his own in New Zeland.
Carbon Health gives patients virtual access to their providers and allows them to schedule appointments, make payments, fill prescriptions, and access medical through the app, according to the release. Although the approach seems pretty similar to HealthTap, TreatMD, Zipnosis, GrandRounds and other telehealth providers, many of which are also working to integrate labs, insurance companies, pharmacies, and medical imaging centers, Bali claimed in a phone interview that Carbon Health's approach differs in critical ways.
He said Carbon offers a more comprehensive service than rivals. He also predicted that most patients who would opt to use its app would have a primary care physician that's part of Carbon's network. Although individuals can use the service to ask questions about insurance and medications, they would only be charged if they had a virtual visit with a doctor or were recommended to come in for an appointment.
Bali founded Carbon Health with cofounders Tom Berry and Dr. Greg Burrell.
The investment will enable Carbon Health to advance its business beyond the pilot stage and expand its platform to independent healthcare practices across the country. Bali added that the company plans to expand from Northern to Southern California by the end of the year with independent practices that cover a total of 100,000 patients.
It's an open question how much money these services actually save. Although one study seemed to indicate telehealth did little to reduce healthcare costs, another focusing on diabetes retinopathy showed how this technology can make a big difference.
Photos: Carbon Health
https://www.captis.com/wp-content/uploads/2017/03/medcitynews.comhome-600x1003-5480a495968d9c4387e0e21f912ecfc4ca67313d.png
1003
600
CAPTIS
https://www.captis.com/wp-content/uploads/2016/11/logo_transp_top_final.png
CAPTIS
2017-03-29 09:35:02
2017-04-06 12:20:57
Carbon Health launches virtual clinic to create network of independent physician practices (updated)