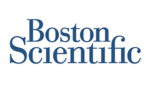 This article was originally published
here
Boston Scientific (NYSE:BSX) said today that it plans to pay $202 million upfront to acquire Cryterion Medical and its single-shot cryoablation device designed to treat atrial fibrillation.
Adding a cryoballoon platform to its portfolio positions the company as the first to have both cryothermal and radiofrequency balloon-based ablation therapies at its disposal, the medtech giant touted.
Boston Scientific has invested in California-based Cryterion Medical since its beginnings in 2016 and the $202-million pricetag represents the remaining 65% stake.
Single-shot ablation therapies are the fastest growing sub-segment within the $5 billion electrophysiology market, Boston Scientific reported.
Cryterion Medical's platform leverages cryothermal energy to disrupt the irregular electrical signals that can trigger atrial fibrillation. The company's device is undergoing clinical investigation in Europe and Cryterion Medical plans to submit for CE Mark clearance in early 2019. The company is also slated to pursue regulatory approval in the U.S., aiming to start enrolling patients in an IDE trial next year.
"Initial clinical study results demonstrate that our system has a promising safety profile as well as acute efficacy," Keegan Harper, Cryterion Medical's president & CEO, said in prepared remarks. "We look forward to bringing this advanced cryoablation system to market with the support of Boston Scientific."
"The acquisition of Cryterion Medical enhances our AF ablation procedure offerings, allowing physicians to select a therapeutic option based on clinical preference and specific patient needs," Dr. Kenneth Stein, SVP & CMO of Boston Scientific's rhythm management & global health policy unit, added. "We are committed to providing physicians with a comprehensive suite of therapies that lead the way for clinical advancements and address the needs of the increasing population of patients with AF."
The post Boston Scientific inks $202m deal to buy Cryterion Medical appeared first on MassDevice.
https://www.captis.com/wp-content/uploads/2018/07/boston-scientific-small-150x86.jpg
86
150
CAPTIS
https://www.captis.com/wp-content/uploads/2016/11/logo_transp_top_final.png
CAPTIS
2018-07-05 06:49:41
2018-07-08 16:36:17
Boston Scientific inks $202m deal to buy Cryterion Medical