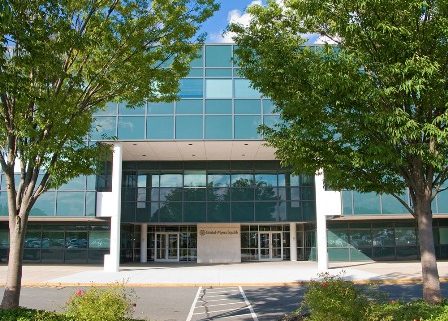 This article was originally published
here
PBR Staff Writer Published 06 February 2018
Bristol-Myers Squibb (BMS) said that the combination of its immuno-oncology drugs Opdivo (nivolumab) and Yervoy (ipilimumab) demonstrated superior progression-free survival (PFS) in first-line non-small cell lung cancer (NSCLC) patients with high tumor mutation burden (TMB) in a phase 3 trial.
PFS is one of the two co-primary endpoints of the trial, dubbed CheckMate -227. Overall survival (OS) is the other endpoint.
The phase 3 trial had assessed the drug combination against platinum-doublet chemotherapy in the first-line treatment setting in NSCLC patients whose condition was in an advanced stage and whose tumors have TMB, irrespective of PD-L1 expression.
The safety profile of Opdivo/Yervoy combination during the trial was on par with previously reported data in first-line NSCLC for the combination schedule of Opdivo 3mg/kg every two weeks and low-dose Yervoy (1mg/kg) every six weeks, said BMS.
BMS chairman and CEO Giovanni Caforio said: "We believe these data from CheckMate -227 are a breakthrough in cancer research and a meaningful step forward in determining which first-line lung cancer patients may benefit most from the combination of Opdivo and Yervoy.
"These findings attest to our deep understanding of cancer biology, leading translational medicine capabilities and commitment to developing new approaches for cancer patients."
BMS said that the phase 3 trial will continue to evaluate the combination for OS in patients whose tumors express PD-L1.
The CheckMate -227 trial features 2,500 patients randomized across non-squamous and squamous histologies. It includes Parts 1a and 1b and Part 2.
The Part 1a is assessing Opdivo/Yervoy combination and Opdivo as a monotherapy against chemotherapy in patients whose tumors express PD-L1. Part 1b evaluated the same combination and Opdivo plus chemotherapy against chemotherapy alone in patients whose tumors do not express PD-L1.
Part 2 is assessing Opdivo plus chemotherapy against chemotherapy in a broad population with OS defined to the primary endpoint.
---
Image: BMS facility in Nassau Park, New Jersey, US. Photo: courtesy of Bristol-Myers Squibb Company.
https://www.captis.com/wp-content/uploads/2018/02/BmSnassaeu.jpg
336
448
CAPTIS
https://www.captis.com/wp-content/uploads/2016/11/logo_transp_top_final.png
CAPTIS
2018-02-05 21:13:00
2018-02-06 10:49:39
BMS' Opdivo-Yervoy combo succeeds in phase 3 NSCLC trial