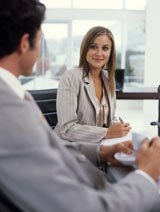 This article was originally published
here
Attract the best candidates with Biospace Job Postings. Post a Job in minutes and find top life science candidates.
By Angela Rose for BioSpace.com
For years, industries have complained of a talent gap in the workforce, or too few qualified professionals to fill available positions. Biopharma has been at the head of the pack. According to a recent PwC Health Research Institute survey, this knowledge-intensive field has the highest reported rate of hiring difficulties out of 19 industries surveyed. In fact, 51 percent of biopharma executives report that hiring has become increasingly difficult. A mere 28 percent feel "very confident" that they will have access to top talent in the future.
The data is rather surprising. In a nation with an unemployment rate that is holding steady at 7.6 percent, one would think there would be plenty of qualified scientists, research associates and lab managers among the 11.8 million unemployed Americans. In June, 4.3 million of those individuals had been unemployed for 27 weeks or more according to the Bureau of Labor Statistics.
Perhaps biopharma recruiters and hiring managers need to redefine the hiring problem. Rather than a lack of top quality candidates to go around, the issue may be their assessment of who is the best. Consider these suggestions to alleviate the industry's biggest complaint.
1. Emphasize the Work
Job postings in any industry—biopharma included—are often an extensive list of education, skill and experience requirements. Unfortunately, these rigid conditions exclude top quality candidates who do not fit within the narrow scope defined. One of the easiest ways to broaden a candidate pool is to emphasize the duties and responsibilities of the job over the specific skills and experience you think a candidate will need for success in the position. Some of the best biopharma candidates out there have the least experience because they've learned faster, performed more efficiently and driven themselves harder than others who've spent more time in the industry.
2. Dig Deep in the Interview
Once you've identified a few promising candidates, you need to dig deep in the interview to determine if they have a history of doing more with less. You can start by asking about their most important responsibilities in prior positions. Duties that are outside the normal scope of a role are often an indication that your candidate is a high achiever. You can also ask about their earliest and biggest accomplishments. Success early in a career—with less experience—is also an indication of quality. Employers are more likely to recognize high achievers, so ask about awards, bonuses and honors they've received as well.
3. Embrace a New Dream
Every employer dreams of the perfect job candidate: the research assistant, scientist, R&D manager or process development engineer whose experience is an ideal match for their open position. They want to hire someone who doesn't require any training—a biopharma professional who can step through the doors of the lab and get to work immediately. This dream is at least partially responsible for industry hiring difficulties—and it's time to dream a new one. Rather than focusing on the unattainable, look for candidates who have the potential to do the work the position requires, the energy to be excited about that work, and the drive to succeed.
About the Author
Angela Rose researches and writes about job search strategy, career management, hiring trends and workplace issues for BioSpace.com.
Reach and recruit life science professionals today.
Related Articles
* Key to Attracting the Passive Jobseeker
* 5 Ways to Improve your Biopharma Hiring Process
* 3 Hiring Risks Biopharma Employers Overlook
https://www.captis.com/wp-content/uploads/2013/07/enewsletters.biospace.comjob-interview-general2-986b68c0e82b303e7d3bdcd63da13a9518cf5f68.jpg
212
160
CAPTIS
https://www.captis.com/wp-content/uploads/2016/11/logo_transp_top_final.png
CAPTIS
2013-07-18 16:00:00
2017-03-22 17:01:41
Biggest Complaint: Not Enough Top Quality Candidates