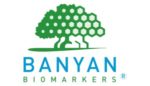 This article was originally published
here

Banyan Biomarkers this week won FDA clearance for its Banyan Brain Trauma Indicator blood test designed to evaluate concussions in adults, making it the first such test of its kind to get a pass from the federal watchdog.
Approval for the device came through the the FDA's breakthrough devices program and took only six months to review, according to a release from the agency.
Patients with suspected mild traumatic brain injuries are normally examined using a neurological scale followed by a computed tomography scan to detect brain tissue damage or intracranial lesions that could require treatment, but often do not have detectable intracranial lesions after the CT scan.
The FDA said that the blood test will help healthcare professionals in determining the need for CT scans and prevent unnecessary neuroimaging and radiation exposure to patients.
"Helping to deliver innovative testing technologies that minimize health impacts to patients while still providing accurate and reliable results to inform appropriate evaluation and treatment is an FDA priority. Today's action supports the FDA's Initiative to Reduce Unnecessary Radiation Exposure from Medical Imaging—an effort to ensure that each patient is getting the right imaging exam, at the right time, with the right radiation dose. A blood-testing option for the evaluation of mTBI/concussion not only provides health care professionals with a new tool, but also sets the stage for a more modernized standard of care for testing of suspected cases. In addition, availability of a blood test for mTBI/concussion will likely reduce the CT scans performed on patients with concussion each year, potentially saving our health care system the cost of often unnecessary neuroimaging tests," FDA Commissioner Dr. Scott Gottlieb said in a press release.
The newly cleared Brain Trauma Indicator works by measuring levels of the proteins UCH-L1 and GFAP which are released from the brain into the blood within 12 hours of head injury. Those proteins can help prediction patients with intracranial lesions that will be visible to CT scans, the FDA said.
Approval came based data from a clinical study of 1,947 blood samples from adults with suspected concussions, with the indicator successfully predicting the presence of intracranial lesions 97.5% of the time, and identifying those without such lesions 99.6% of the time.
"A blood test to aid in concussion evaluation is an important tool for the American public and for our Service Members abroad who need access to quick and accurate tests. The FDA's review team worked closely with the test developer and the U.S. Department of Defense to expedite a blood test for the evaluation of mTBI that can be used both in the continental U.S. as well as foreign U.S. laboratories that service the American military," FDA's Center for Devices and Radiological Health director Dr. Jeffrey Shuren said in a prepared statement.
https://www.captis.com/wp-content/uploads/2018/02/banyan-biomarkers-small-150x86-1.jpg
86
150
CAPTIS
https://www.captis.com/wp-content/uploads/2016/11/logo_transp_top_final.png
CAPTIS
2018-02-16 06:38:21
2018-02-20 07:46:38
Banyan Biomarkers wins 1st FDA nod for concussion blood test