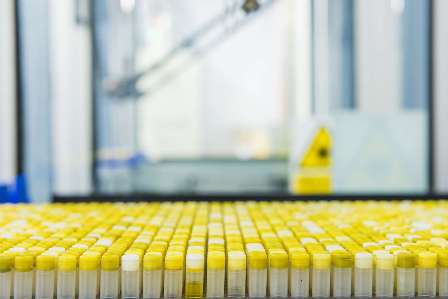 This article was originally published
here
PBR Staff Writer Published 19 February 2018
AstraZeneca's immunotherapy Imfinzi (durvalumab) has secured approval from the US Food and Drug Administration (FDA) for unresectable stage III non-small cell lung cancer (NSCLC).
The approval is for the expanded use of Imfinzi to treat NSCLC patients whose disease has not progressed following concurrent platinum-based chemotherapy and radiation therapy (CRT).
Imfinzi, which is a human monoclonal antibody, functions by targeting the PD-1/PD-L1 pathway. The drug blocks the interaction of PD-L1 with PD-1 and CD80 proteins, thereby working against the immune-evading tactics of the tumor and releasing the inhibition of immune responses.
AstraZeneca executive vice president and oncology business unit head Dave Fredrickson said: "The approval of Imfinzi in this earlier stage of non-small cell lung cancer is a truly meaningful milestone for patients who, until now, had no FDA-approved treatment options following chemoradiation therapy.
"Globally, approximately 30% of patients with NSCLC present with Stage III disease and we are excited to launch the first immunotherapy into this setting."
Imfinzi's approval has been driven by the positive data from the phase 3 PACIFIC trial in which the drug was shown to have considerably brought down the risk of disease worsening or death in patients. The trial met one of its primary endpoint of progression-free survival (PFS) in patients with locally-advanced, stage three NSCLC.
Imfinzi was also shown to have achieved an improvement in median PFS of 11.2 months in comparison to placebo. The other primary endpoint of the late-stage trial, which is overall survival (OS), is in the process of being evaluated.
Imfinzi is now the first approved therapy for stage III unresectable NSCLC to reduce the risk of the cancer from progressing in patients whose condition had not worsened following chemoradiation.
FDA Oncology Center of Excellence director Richard Pazdur said: "For patients with stage III lung cancer that cannot be removed surgically, the current approach to prevent progression is chemoradiation.
"Although a small number of patients may be cured with the chemoradiation, the cancer may eventually progress. Patients now have an approved therapy that has been shown to keep the cancer from progressing for a longer time after chemoradiation."
---
Image: AstraZeneca's Imfinzi has been approved to reduce the risk of progressing of NSCLC. Photo: courtesy of AstraZeneca.
https://www.captis.com/wp-content/uploads/2018/02/Astratab.jpg
299
448
CAPTIS
https://www.captis.com/wp-content/uploads/2016/11/logo_transp_top_final.png
CAPTIS
2018-02-18 21:51:00
2018-02-20 07:45:04
AstraZeneca's Imfinzi wins FDA approval for lung cancer treatment