This article was originally published
here
November 20, 2014
By Riley McDermid, BioSpace.com Breaking News Sr. Editor
Ever thought about working for a startup? Now may be the time: The biotech job market is heating up as the need for strong talent in early and late phase drug development rises, said human resource experts this week. Now is definitely the time to be looking for a new place in a standout company because HR departments all across the sector are looking for new team members to help them grow their business amid a wave of venture capital and record high share prices.
Think Small to Get Big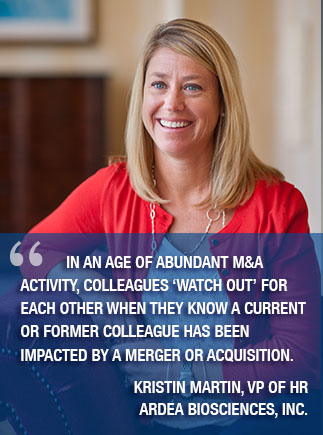 The thinking surrounding startups has changed exponentially in recent years. It's no longer considered a "step down" to go from a huge global company to a thriving young startup if the partnership is a good fit.
Kristin Martin, the vice president of human resources, facilities and IT at Ardea Biosciences, Inc. , which was acquired by AstraZeneca for $1.26 billion in April 2012, said all the movement in the startup space has meant most companies are looking for experienced talent more than ever right now.
"In our market, there are a lot of startup biotechs who are getting funding for early phase development projects and are seeking experienced talent. In addition, we have seen a lot of M&A activity in 2014 creating more jobs and job seekers alike," she told BioSpace.
The influx of money into younger, leaner companies has also sparked hiring, as has the booming growth in mergers between large conglomerates looking for snap-on acquisitions of smaller, complementary business targets. "The investment arena seems to be picking up, more venture capital funding is being placed back in to biotech and that is helping the industry for more startup companies to get off the ground—and it always helps the job market," said Martin.
All Levels Welcome
In addition to thinking outside the box when aiming for company size, it's always a good idea to apply for a broad range of positions that can fit your skill set. Many companies now have non-traditional job descriptions that require candidates to wear many different types of hats—and if you can demonstrate you are comfortable stepping outside your strict specialty area, you're likely to be rewarded for it.
For her part, Martin said Ardea is always in the market for employees who have a wide range of skills at every level of the organization. And if you are just starting out, you might find some of the most engaging internships at the startup level.
"We are hiring at all levels as business needs dictate based on our dynamic operating model and phase of drug development," said Martin. "We have hired senior executives, scientists , clinical operations professionals, IT—really across the board. We also have a very robust intern program that allows us to work with up and coming talent in the industry."
As Always, Who You Know Helps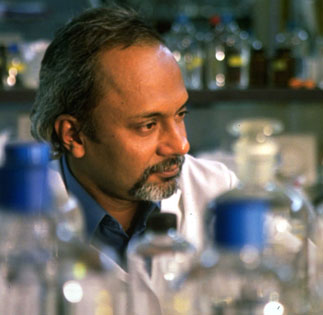 If you're getting ready to transition to a new phase of your career, make sure to get the word out to past colleagues and business contacts who might be able to help. Human resource experts say that when all criteria is weighed, it is almost always personal referrals that will tip the scales to one candidate over the other. After all, what's a better recommendation than a personal one from someone who has known and worked with you before?
"I think that today, more than ever, referrals get the most attention. We are in a world where people are able to stay connected for years after working with one another through all forms of social media," said Martin. "Also, in an age of abundant M&A activity, colleagues 'watch out' for each other when they know a current or former colleague has been impacted by a merger or acquisition."
Maintaining ties with colleagues as your progress throughout your careers is really important, too, although meeting new "work friends" through industry groups and conferences also can have its place. So the next time you get an invite for that work mixer or industry retreat, go!
"Keeping up a strong network either in person, through professional organizations or social media is key," said Martin.
Make Sure You Are In The Right Place
Many is the job applicant who was asked in for an interview, thought it went well, then never heard from the company again. Applying for a new position in biotech is no different, although it may be slightly more competitive. There are ways to make yourself, and your resume, stand out to recruiters and HR, however.
First off, make sure your resume is well in order. If you are just sending out your info willy-nilly, you are much less likely to get called in—and when you do get an interview, much more likely to find yourself rejected (and the human resources professional confused) because your don't meet basic criteria for the job on offer. Startups are no different, said Martin.
"Whether applying through a network or not, you will eventually have to submit a resume. Resumes that are written in alignment with the position for which the individual is applying will get noticed first," said Martin. "Align your skills and qualifications with those required for position so that the critical components of the role stand out right away. Highlight accomplishments in previous similar roles versus just a listing of tasks performed. "
You've Gotten An Interview—Now What?
The number one tip that human resource gurus give new applicants is to be 100 percent ready to answer any and all questions lobbed at them during an interview. Known your stuff before you even walk in the door and you are sure to impress startups and multinationals alike.
"Be prepared! Do your research on the company, its history and where it is going," said Martin.
She advises asking for an interview schedule and then using technology to become familiar with the people with whom you will be meeting with during the interview process. "Be prepared to ask questions of your interviewers as well. Remember, interviewing is a two-way street!
Additionally, make sure you look the part. Dress and groom appropriately for the company environment you are visiting—startups often have a different culture, so make sure you aren't the only person in the room in a full business suit if everyone else is wearing sneakers, and vice versa. Once there, make sure to know what makes you the best fit for the job.
"Be confident in during your interviews and clearly articulate why you are the best candidate for the position," said Marin. "Sell yourself and don't be afraid to talk about your accomplishments. Be prepared to answer questions clearly and concisely."
Check out the latest Career Insider eNewsletter – November 20, 2014.
Sign up for the free weekly Career Insider eNewsletter.
https://www.captis.com/wp-content/uploads/2014/11/enewsletters.biospace.combiospace-news-guidetojoin-314b84183fa3c3b2cd3e621a5d5ed2b76a2a0e78.jpg
384
815
CAPTIS
https://www.captis.com/wp-content/uploads/2016/11/logo_transp_top_final.png
CAPTIS
2014-11-19 15:00:00
2017-03-22 17:19:37
Ardea Biosciences, Inc. HR VP Shares A Fool-Proof Guide To Joining A Startup