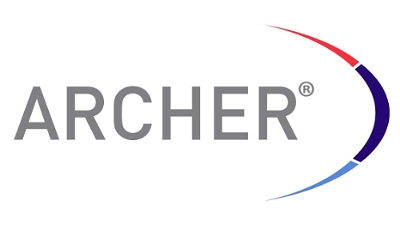 This article was originally published
here
BOULDER, Colo., Dec. 1, 2016 /PRNewswire/ — ArcherDX, the leader in NGS-based fusion assays, today announced the release of the Archer® Immunoverse immune repertoire sequencing assays. These targeted sequencing assays are the latest addition to the Archer product portfolio that now includes the Reveal ctDNA 28 assay for liquid biopsy research, as well as the VariantPlex and FusionPlex® assays for SNV/indel, copy number variation (CNV) and gene fusion detection.
Immunoverse kits are targeted NGS assays to characterize the human immune repertoire from RNA. The assays utilize patented Anchored Multiplex PCR (AMP) chemistry for open-ended amplification from molecular-barcoded (MBC) adapters. "We quickly found that AMP chemistry is ideal for interrogating VDJ recombination and gaining a true and reproducible measure of clonotypes," said Jason Myers, Ph.D., CEO of ArcherDX. "This unbiased approach towards VDJ-recombined sequences can yield more than 100,000 clonotypes in a single reaction, without the fear of PCR bias."
Once sequenced, Immunoverse libraries are analyzed using the Immune Repertoire pipeline in Archer Analysisa powerful and transparent tool for clonotype identification and frequency reporting. Archer Analysis utilizes AMP-specific molecular barcode adapters to correct for PCR and sequencing errors. "Tagging input molecules with molecular barcodes prior to amplification enables highly quantitative analysis of clonotype frequencies and provides a true measure of the sample's repertoire," explained Brian Kudlow, Ph.D., Vice President and Director of Research and Development at ArcherDX.
Archer Analysis is available for private cloud and local installation, and provides extensive clonotype information in custom-filtered tables, dynamic visualizations and full data exports to answer advanced research questions. "The simple workflow and analysis allow individual labs to use Immunoverse kits in a wide variety of applications, from clonotype identification and tracking to measuring the repertoire diversity," explained Dr. Myers.
Immunoverse kits are provided in flexible 8-strip formats that use fully lyophilized reagents to minimize user error and contamination. The simple workflow requires less than 3.5 hours of hands-on time. Flexible input requirements, from 25ng to 2µg RNA from PMBC, FFPE or fresh frozen tissue, make this assay suitable for a wide range of applications. Kits are already available for TCR alpha/delta and TCR beta/gamma, and IGH/K/L kits will be released in the near future.
About ArcherDX
ArcherDX addresses the bottlenecks associated with using NGS in oncogenic mutation detection by offering a robust platform for targeted sequencing. By combining proprietary AMP chemistry with easy-to-use, lyophilized reagents, Archer NGS assays generate highly enriched sequencing libraries to detect gene fusions, point mutations, CNVs and RNA abundance. Complemented by powerful bioinformatics software, ArcherDX technology dramatically enhances complex mutation identification and discovery.
ArcherDX is headquartered in Boulder, Colorado.
Learn more at archerdx.com.
Archer®, FusionPlex® and AMP are trademarks of ArcherDX, Inc.
Logo – http://photos.prnewswire.com/prnh/20160802/395201LOGO
To view the original version on PR Newswire, visit:http://www.prnewswire.com/news-releases/archerdx-launches-immune-repertoire-sequencing-assays-at-ash-2016-300371215.html
SOURCE ArcherDX
https://www.captis.com/wp-content/uploads/2016/11/photos.prnewswire.com395201logo-1a2de8eb386d083f2be48e8b4e454de98887f569
225
400
CAPTIS
https://www.captis.com/wp-content/uploads/2016/11/logo_transp_top_final.png
CAPTIS
2016-11-30 15:00:00
2017-03-22 17:37:33
ArcherDX Launches Immune Repertoire Sequencing Assays At American Society of Hematology 2016