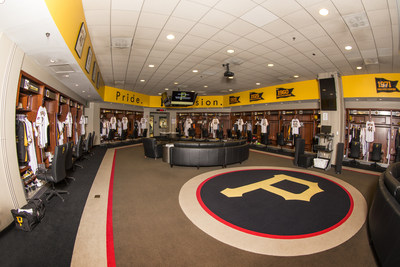 This article was originally published
here
TUSTIN, Calif., March 21, 2017 /PRNewswire/ — ALPHABET Lighting (formerly WILA Lighting USA) announces a new human-centric, biological lighting series specifically developed for Circadian Rhythm regulation. These new downlight products are enabled by SkyBlue technology by researchers and former NASA scientists at BIOS®. BIOS has entered an exclusive agreement with Ledra Brands to provide true Circadian Rhythm lighting providing many benefits for the occupants in the space.
ALPHABET's Human-Centric Series with BIOS infuses a spike of 490nm spectrum to deliver a positive melanopic response significantly higher than that of standard white light. ALPHABET downlights and cylinders with BIOS provides maximum melanopic spectrum with minimal Blue Light Hazard. Businesses, rehab facilities, sports teams or schools can provide a positive biological impact to their occupants through special LED overhead lighting. Shifting individual rhythms to a more consistent group rhythm while delivering the proper LED light spectrum can improve sleep, alertness, physical performance and cognitionpotentially leading to fewer workplace accidents, absentees or other physical dangers attributed to loss of sleep or poor circadian rhythms.
"Legacy LEDs have their spectrum in the wrong place for promoting optimal Melanopsin stimulation," said Robert Soler, Vice President of Human Biological Technologies and Research at BIOS. "To enhance circadian entrainment and provide health benefits, our SkyBlue Technology puts LED spectrum in the proper place to provide maximum melanopic flux with minimal blue light hazard."
"We realize that this is disrupting the industry norm from the psychological effects of CCT tuning for actual biological Circadian Rhythm technology. LEDRAbrands has been introducing new technologies and technique to the market for almost 3 decades. This one is particularly exciting. There is true science behind it, not just marketing claims but real scientific evidence. Artificial general lighting is going to be beneficial for the first time in history!" explains David Derk, Director of Sales and Marketing for LEDRAbrands.
Picture above references a case study with a Pittsburgh Pirates clubhouse installation to sync the Circadian Rhythms of the players for peak performance at any time regardless of the time of day.
The Specification community is invited to learn more about ALPHABET's Human-Centric series at the LEDRA Learning Lab in Tustin, CA. or a full demo or CEU presentation at your office or facility.
About ALPHABET Lighting: ALPHABET is an American manufacturer of innovative, commercial and architectural light fixtures and a brand of parent company LEDRAbrands. Bruck, Molto Luce and ALPHABET (formerly WILA USA), offer several categories of commercial, retail, hospitality and residential lighting products. LEDRAbrands continues to provide the latest in Intelligent, Biological and Color Consistent LED technology. For more information www.ALPHABETLIGHTING.com.
About BIOS Lighting: Biological Innovations and Optimization Systems, LLC (BIOS) is a recognized innovator in the biological application of LED lighting. Through groundbreaking research and continuous development, BIOS LED lighting solutions are designed to improve the health and well-being of people, plants and animals, while reducing energy use and creating a more sustainable planet. With science first developed at NASA for the International Space Station, BIOS creates technologies that deliver biological results. Located in Melbourne FL. More information is available at www.BIOSLighting.com.
Contact:
Kimberly Schmehl
7142599959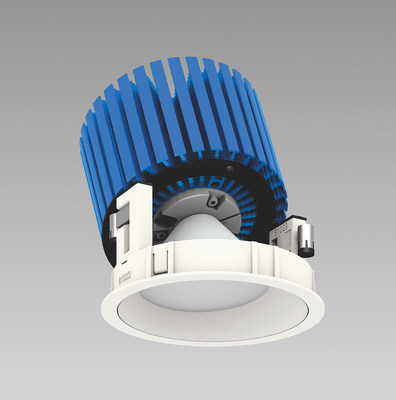 To view the original version on PR Newswire, visit:http://www.prnewswire.com/news-releases/alphabet-lighting-new-human-centric-series-with-bios-300426788.html
SOURCE Ledra Brands
https://www.captis.com/wp-content/uploads/2017/03/mma.prnewswire.comPNC_Park_Clubhouse-6d7baf8f7d5d0c599bda254be495380abcbc4167.jpg
267
400
CAPTIS
https://www.captis.com/wp-content/uploads/2016/11/logo_transp_top_final.png
CAPTIS
2017-03-20 16:00:00
2017-03-22 16:55:10
ALPHABET Lighting New HUMAN-CENTRIC SERIES With BIOS