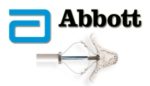 This article was originally published
here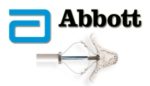 The FDA today said that it granted Abbott (NYSE:ABT) a new indication for its MitraClip system, expanding coverage of the device to patients with normal mitral valves with diminished left heart function.
The indication expands upon the original approval, which the Chicago-area medical device maker won in 2013, clearing it for use in reducing mitral regurgitation in patients with mitral valve abnormalities whose risks for mitral valve surgery were prohibitive.
With its new clearance, the MitraClip is cleared for use for patients with normal mitral valves who develop heart failure symptoms and moderate-to-severe or severe mitral regurgitation due to diminished left heart function despite treatment with optimal medical therapy.
The agency said that the approval will allow a small percentage of patients with chronic heart conditions and moderate-to-severe or severe secondary mitral regurgitation to be candidates for treatment with the MitraClip alongside optimal medical therapy.
The new approval came based on results from a 614-patient study of the device in patients with moderate-to-severe or severe secondary mitral regurgitation. Patients in the trial were treated with either optimized medication treatment and the MitraClip or medication only.
Results from the trial indicated a 47% reduction in rehospitalization for patients in the MitraClip group over the control arm, with a two-year risk of death drop of 37% for MitraClip patients.
"Expanding the approval of this device to heart failure patients with significant secondary mitral regurgitation, who have failed to get symptom relief from other therapies, provides an important new treatment option. Careful evaluation by a team of specialists is essential to determining whether a particular patient is an appropriate candidate for this procedure," FDA Center for Devices and Radiological Health Division of Cardiovascular Devices director Dr. Bram Zuckerman said in a press release.
Earlier this month, a review of FDA adverse event reports revealed that some Abbott implantable cardioverter defibrillator leads were much more likely to fail than those made by Boston Scientific or Medtronic to fail due to internal insulation breaches.
The post Abbott wins expanded indications for MitraClip appeared first on MassDevice.
https://www.captis.com/wp-content/uploads/2019/03/abbott-mitraclip-small-150x86.jpg
86
150
CAPTIS
https://www.captis.com/wp-content/uploads/2016/11/logo_transp_top_final.png
CAPTIS
2019-03-14 09:07:46
2019-03-14 09:31:13
Abbott wins expanded indications for MitraClip