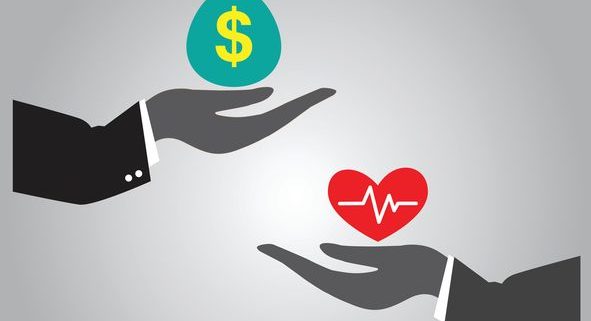 This article was originally published
here
Amid the uncertainty that House Republicans' version of healthcare reform and the Trump administration's budget proposal have stirred, it's been a busy week for digital health deals from mergers and acquisitions to fundraises. There were at least four M&A transactions spanning care management tools for payers to clinical decision support.
Remote monitoring dominated the fundraise category, with eight companies raising roughly $92 million.
GE Healthcare acquired UK-based wireless fetal monitor device maker Monica Healthcare
GE had been a distribution partner for Monica's Novii wireless patch system since 2015. The patch, which secured 510(k) clearance from the U.S. Food and Drug Administration in 2011, tracks the mother's heart rate, fetal heart rate, and uterine activity, according to a news release.
This segment of smart devices is particularly interesting because it could improve outcomes for high-risk pregnancies and alert physicians to problems earlier. Airstrip acquired Sense4Baby's assets in 2014, which included a noninvasive fetal monitoring system. Among the startups in this space are Bloomlife, which recently took part in the SXSW Accelerator finals.
HMS Holdings, which provides services to payers, paid $170 million to buy Eliza Health. The deal adds to HMS's health and care management analytics footprint, according to a news release. Eliza's software offering identifies gaps in care and appropriate condition management, quality scores, revenue and cost management, wellness and preventive care. medication adherence, and member satisfaction and retention, the release noted. Eliza also uses smart profiling as a way to determine the best form of communication to reach health plan members. Eliza's approach is intended to improve cost savings for insurance companies not only by making their administrative systems more efficient but also by assisting payers in their transformation towards being more consumer friendly.
Traffk, a Los Angeles technology company that wants to change how insurance underwriters manage and assess risk, acquired Capsci Health, a company press release noted. Capsci personalizes health plan members' benefits, gives them direct access to their plan's benefits, ID cards, preferred providers and telemedicine.
First Databank (FDB), a drug clinical decision support business that's part of the Hearst Health Network, acquired Polyglot Systems — a healthcare company focused on improving health literacy for people with a limited proficiency in English. FDB and Polyglot had established a partnership in 2015, so an outright acquisition is not so surprising.
Fundraises
CareDox, a health IT business that developed an electronic health record system for schools, closed a $6.4 million Series A round. Digitalis Ventures led the round and First Round Capital, Giza Venture Capital, TEXO Ventures, and Prolog Ventures also took part. The CareDox currently works with 2,000 schools but it also wants to expand its healthcare provider customer base.
Diabetes management business Livongo closed a $52.5 million round co-led by General Catalyst, an existing investor, and international investment company Kinnevik. Other investors included Microsoft Ventures, American Investment Holdings, and EDBI, a Singapore-based fund whose portfolio includes WellTok, GoBalto, and Sotera Wireless.
Although MedCity News previously reported on Cohero's latest fundraise to allow for additional capital in its oversubscribed Series A round in February, it was officially announced this week. One new wrinkle included the addition of two new strategic investors in the connected device developer tracking lung function — Samsung NEXT and Omron Healthcare.
Babel Health, which develops risk adjustment software for health plans, raised $1.5 million in a bridge round, according to a news release.
EvidenceCare, a Nashville-based clinical decision support startup raised $2 million in a convertible B note. The company provides a way for healthcare providers to find and digest the latest treatment guidelines.
AliveCor raised a $30 million Series D round from Mayo Clinic and Omron Healthcare to support the ECG device and app developer's addition of artificial intelligence to support stroke prevention.
Sharecare received an undisclosed amount from strategic investor Hawaii Medical Service Association, an independent licensee of the Blue Cross and Blue Shield Association and Hawaii's leading health plan.
CarePredict, a Fort Lauderdale wearable developer that aims to help seniors by monitoring their movements, added $500,000 from venture investor Las Olas Venture Capital, according to a news release from the venture capital firm. Satish Movva, the founder, explained that he started the business to avoid minor health issues with his aging parents escalating into serious, costly hospitalizations. The idea is by establishing a baseline for the user's routine, family or professional caregivers receive text message alerts if the wearable detects they are walking slower, spending more time sitting or in bed. It also keeps a log of daily activity.
Photo: atibodyphoto, Getty Images
https://www.captis.com/wp-content/uploads/2017/03/medcitynews.comhealthcare_consumer-e1478-d073b21d4830a57c01451047f9d70cdb09b20126-1.jpg
453
591
CAPTIS
https://www.captis.com/wp-content/uploads/2016/11/logo_transp_top_final.png
CAPTIS
2017-03-17 15:56:51
2017-03-22 14:59:37
A roundup of digital health deal flow this week